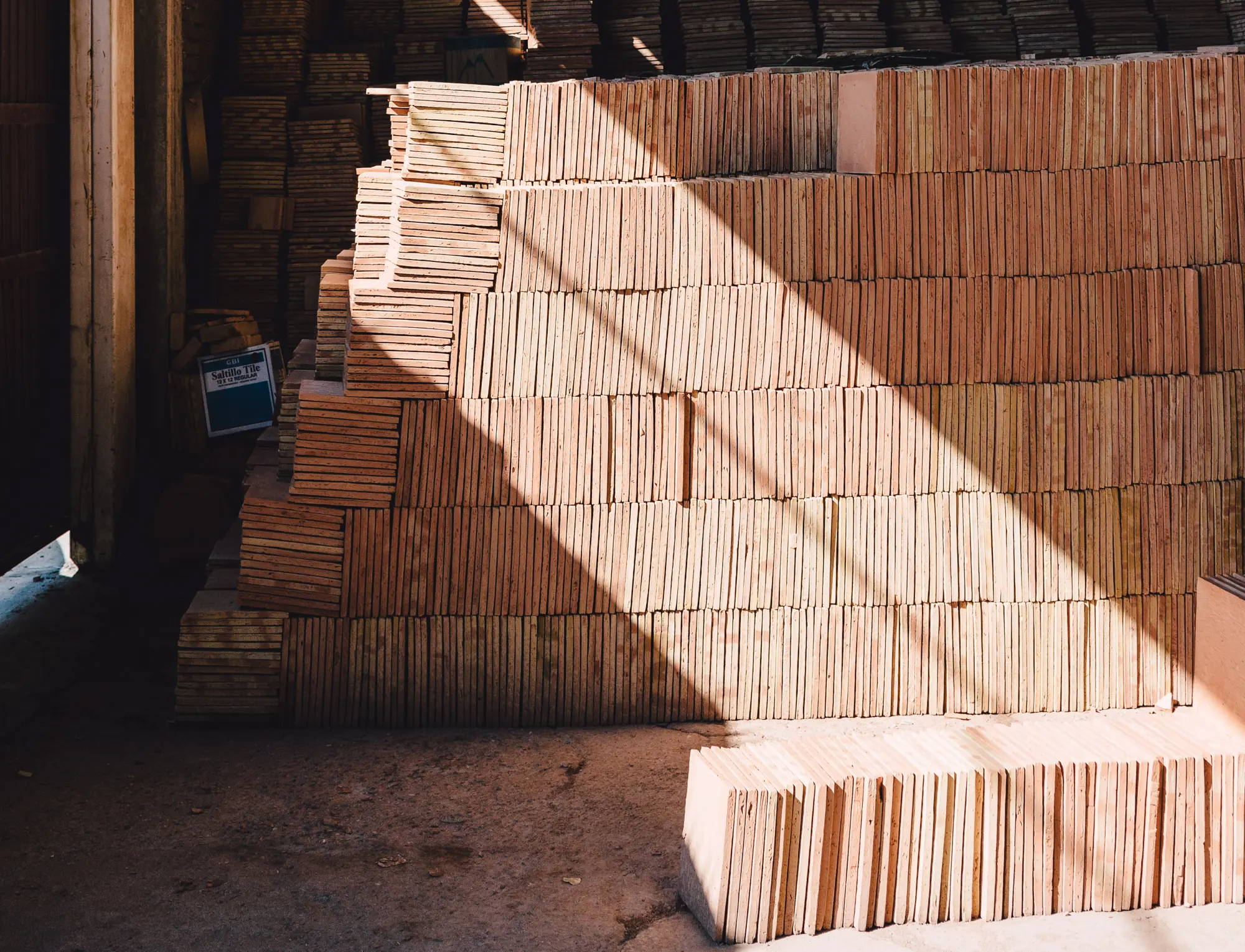 CLAY IMPORTS DOES NOT ACCEPT RETURNS ON ANY OF OUR PRODUCTS.
PLEASE CONSIDER YOUR ORDER CAREFULLY AND VIEW SAMPLES PRIOR TO PURCHASE.
---
Clay Imports' materials are hand-made products.
Material is subject to variations in size, color, shade and texture - from piece to piece
and from batch to batch. These variations are what make our tiles unique.
Please expect handmade characteristics from the samples to your full orders.
We recommend ordering and reviewing samples to best understand our products.
LIVE CHAT
9 AM - 4:30 PM CST
All sales are final. Please review your order carefully as we do not accept any returns or exchanges on any of our products. If there are any discrepancies with your purchase, please contact your sales representative or email customersupport@clayimports.com, as soon as possible.
Any additional fees or shipping costs are non-refundable.
Deposits for custom and "made to order" material are non-refundable.
Custom, "made to order" material and final sale/clearance material are non-refundable.
Clay Imports is not responsible for dissatisfaction of material following installation. We will not refund for dissatisfaction of material post-installation.
Online orders can be cancelled 3 hours after receiving your confirmation email. To cancel your online order please reply to your order confirmation with fair and clear reasoning to cancel your order.
Custom, "made to order" material and final sale/clearance material cannot be cancelled.
We strive to honor quoted lead times. Please be aware that there may be circumstances, due to order assortment and handmade production, that cause our lead times to fluctuate. Lead times are estimates based on the business day after an order has been paid for and are subject to change. If there are any changes that affect the quoted lead-time, we will notify you promptly. Reasons for a change in lead-time can include, but are not limited to, unexpected lack of material and labor resources. If you are notified about an extended lead-time, please know that your order has already been prioritized to complete production. We do not accept cancellations due to delays, as we are working diligently on production completion. You receiving your Clay Imports material, in a timely manner, is of utmost importance to us.
All Clay Imports products are quality controlled prior to shipping. Our warehouse team takes extra precaution when packaging material for transit. Although we do not anticipate any material to arrive damaged, we recommend a 10%-20% overage to account for any breakage during transit.


Clay Imports uses third party shippers. If your order arrives and the packaging has been visibly and extensively damaged, please review the label on your pallet and our refer to our SHIPPING POLICY for next steps.